The advent of DSLR photography heralded the age of photographic equality, if not in terms of photographic abilities, at least in terms of availability and accessibility. There was a time when the term 'wildlife photographer' was reserved for those intrepid adventurers who immersed themselves in long weeks of toil, journeying to exotic destinations, battling the wind, mud, rain and snow, seeking to document a moment of natural history at its wildest. Today there are a gazillion people out there right now on safaris, nature walks, etc. with a DSLR in their hands taking pictures of wildlife and posting them on social media. While this is great, because there are more people enjoying the wonders of nature and sharing those wonders with others around the world; merely taking pictures of wildlife does not make one a wildlife photographer, any more than cooking in the kitchen makes one a chef. Too many people out there are fixated on buying the latest gear, the latest camera, the best weather-sealed lens, but when out in the field they baby their gear, always afraid of the dust and the rain. What is the big idea of buying a camera and lens that impressed you with a review of their durability in adverse conditions, their rugged weather sealing, only to have anxiety attacks at the first drop of rain, or the slightest gust of dust-laden wind?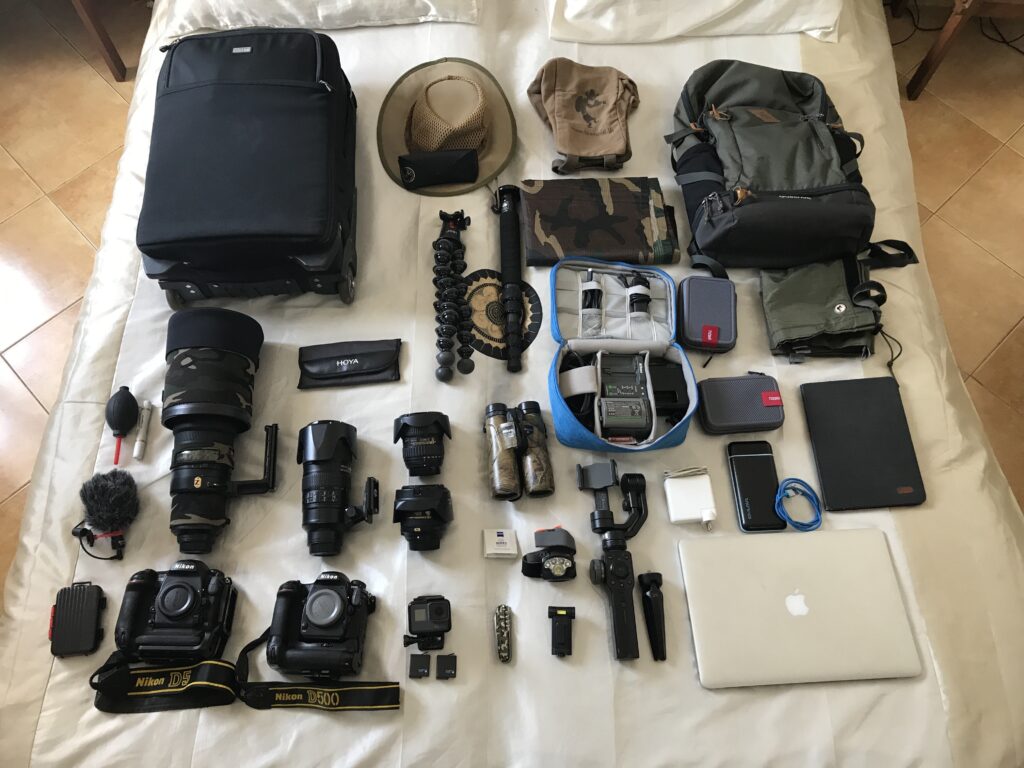 Welcome to the Jungle
Wildlife photography is not just about photographing animals. It is about observing them in their environment, and photographing their behaviour in response to changes in the weather that shape their existence and capturing that context. If not, we could just take photographs of animals at the zoo, right? Safe, easy, saves a load of money! To many wildlife photographers, elements like dust, rain and snow are factors that interfere with their photography. They shut the windows, cover up their cameras and worry about how dust and dirt is going to get into their cameras, or how the rain is going to ruin their gear. To me, atmospheric changes like dust and rain are exactly what transforms the scene and make me want to pick up my camera. The same subject and setting are now infused with the theatre of dust or rain. Animals behave differently in these conditions and there is so much potential impact in the frame. This is what a wildlife photographer looks for, action, theatre, and drama.
Dust In The Wind
On my first ever visit to Ndutu, Tanzania in 2015, we were surrounded by nearly a thousand wildebeest and zebras that had come down to a shallow lake, to drink their fill before moving towards the Serengeti. The setting was incredible with the cacophony of hooves and calls, amid a swirling, dust filled, cauldron-like atmosphere. To my surprise, many photographers in other vehicles were more concerned about shutting the windows and zipping up their camera bags, protecting their gear, while a few of us were revelling in the magical atmosphere!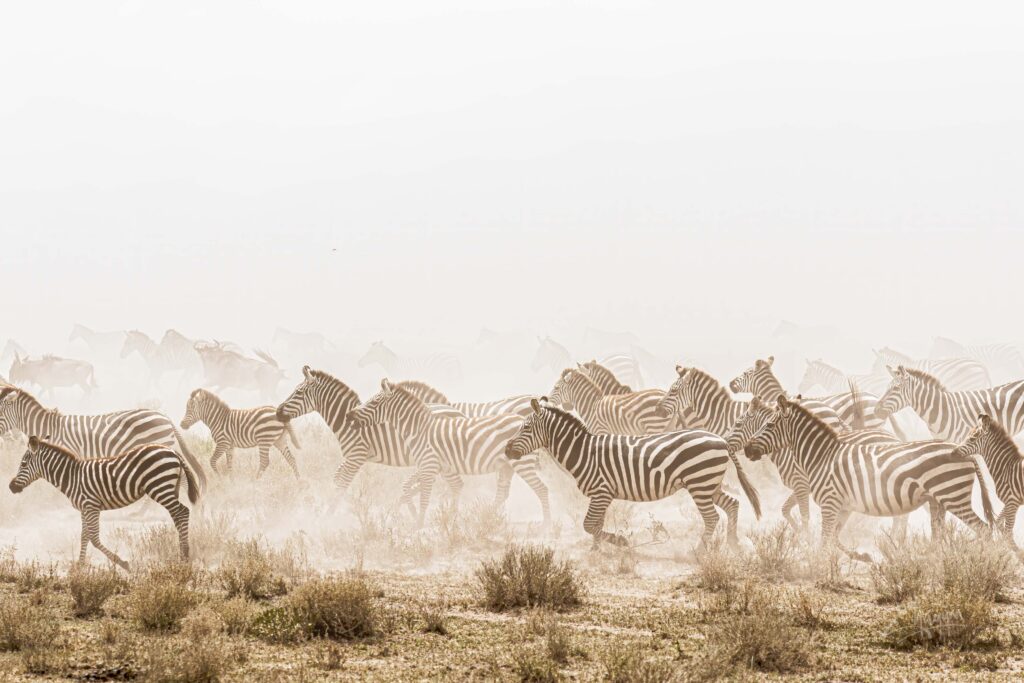 I Love a Rainy Night
Macro photography is a sub-genre of wildlife photography where the elements are just as important. My first visit to Amboli in the monsoon was such a magical experience. I came across this day gecko, a diurnal species, hiding away from the rain and from predators in a cleft in a tree. I wanted to capture the translucent nature of its skin and the rain as a backdrop, so a friend backlit it with a torch, the torchlight catch the rim of the cleft, lighting the gecko aglow from within and catching the swirling rain in the background. How better to convey the sense of the season and the conditions, than to incorporate the rain into my images?
Who'll Stop the Rain
Fast-forward to 2018 in Ndutu, Tanzania, when we set out one morning, the heavens opened and some people were cursing the storm, but a couple of us were looking at each other like kids in a candy store. We found a trio of cheetahs, a mother and her sub-adult cubs hunkered down, with the rain streaking down. I waited for this moment when one cub decided to shake off the excess water weighing its coat down, unwittingly spraying its sibling in the process. With my lens pointed out of the window I got rain water on my lens, so did a few others, because of the driving wind. So what? I had rain protection and cleaning gear, so I just wiped it off and kept shooting. In 6 years of visiting Tanzania this was the only time I experienced cheetahs in the rain and this was not an opportunity to miss!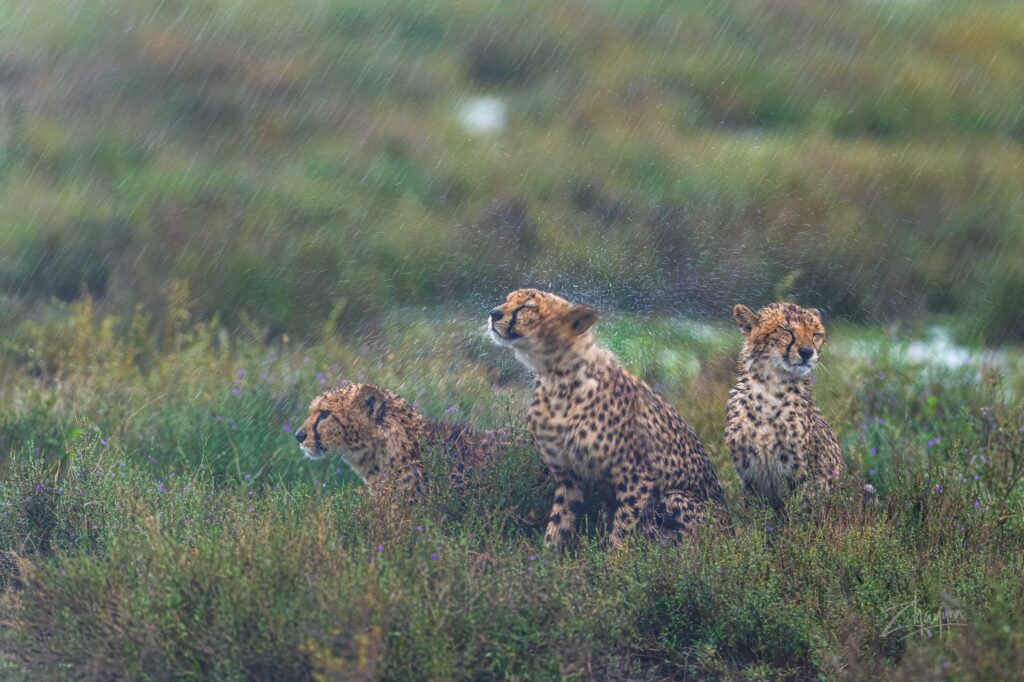 When people ask me why I keep going back to shoot the "same old lions, same old cheetahs", I smile to myself because they will never understand how important the conditions are and what it means to a wildlife photographer. So, when you go out on safari next time, be prepared with rain gear, dust covers, on your camera and lens, keep a poncho and lens cloths ready and do not miss the opportunities that unfold before you. When everyone else is busy shutting the roof and closing the windows, you will be nailing those shots. If someone asks you what you were doing, you can ask them – Have you ever seen the rain?